Title:
---
JUSNALO Mempercepat Penyembuhan Luka Perineum dan Involusi Uterus
---
Author:
---
Abstract
Tujuan mengetahui penyembuhan luka dan proses involusi uterus serta membandingkan waktunya Desain quasi eksperimental Nonequivalent  Control Group  Design, sampel 30 ibu nifas kelompok eksperimen dan 30 kontrol. Pengumpulan data dengan cara observasi penyembuhan luka maupun involusi uterus hari ke 0-7 post partum, menggunakan instrumen reeda scale. Analisis data dengan uji statistik uji mann witney. Rata-rata waktu penyembuhan luka kelompok kasus 4,73 hari, waktu penurunan TFU hingga tidak teraba lagi yaitu 4,33 hari. P value 0,00 < 0,05 berarti ada perbedaan percepatan penyembuhan luka perineum dan penurunan TFU kelompok kontrol dan kasus. Jusnalo dapat mempercepat penyembuhan luka perineum dan involusi uteri.
Keywords
involusi uterus; JUSNALO; luka perineum
References
Anggraini. (2010). Sinopsis obstetri Ilmu Kebidanan Penyakit Kandungan dan Keluarga.
Berencana untuk pendidikan bidan. Jakarta:EGC.
Awati, Ari.(2009).Buku Ajar Asuhan Kebidanan pada ibu nifas.Jogjakarta:Andi Offset.
Bobak, L. (2005). Keperawatan Maternitas, Edisi 4. Jakarta: EGC.
Fruits and Veggies More Matters. (2015). Bromelain in Pineapples can Minimize Joint Pain and Inflammation?. America: Produce for Better Health Foundation. Available a http://www.fruitsandveggiesmorematters. org/bromelain-in-pineapples-canminimize-joint- pain-and-inflammation.
Golezar Samira. (2016). Ananas comosus Effect on Perineal Pain and Wound Healing After Episiotomy A Randomized Double-Blind Placebo-Controlled Clinical Trial. Iran Red Crescent Med J. 2016 March:18 (3) e2.
Herdyastuti, N. (2006). Isolasi dan Karakteristik Ekstrak Kasar Enzim Bromelain dari Batang Nenas (Ananas comosus L. Merr), 12,75-77, 2006.
Hidayat, A.A. & Uliyah, M. (2009). Keterampilan Dasar Praktik Klinik Untuk Kebidanan. Edisi 2.Jakarta: Salemba Medika.
Iin, N. Rismayani, R. (2019). Pijat oksitosin dan massase payudara sebagai solusi peningkatan pengeluaran ASI pada ibu post partum. Jurnal Kebidanan dan Keperawatan Aisyiyah, 15(2), 117-125.
Ionescu A, Aprodu I, Pascaru G. (2008). Effect of Papain and Bromelin on Muscle and Collagen Proteins in Beef Meat. Fascicle VI – Food Technology, New Series II (XXXI):9-
Jan, A., and Masih, E.D. (2012). Development and quality evaluation of pineapple juice blend with carrot and orange juice. International Journal of Scientific and Research Publications. 2(8): 1-8.
Kemenkes RI.Profil kesehatan Indonesia tahun 2014. Jakarta : Kemenkes RI.
Loegito.M. (2006). Pengaruh Perasan Umbi Akar Lobak (Rhapanus Sativus L) Terhadap Peningkatan Kadar Prolaktin dalam Darah Mencit (Mus Musculus) Betina. Journal.Berk. Penel. Hayati: 11 (135–137)
Manuaba, Ida Bagus. (2007).Pengantar Kuliah Obstetri.Jakarta : EGC.
Maulidia P. (2015). Pengaruh Ekstrak Buah Nanas (Ananas comosus (L) Merr.) terhadap Proses Penyembuhan Luka pada Gingiva Tikus Wistar (Rattus norvegicus) (Pemeriksaan Klinis pada Ukuran Luka Sampai Hari ke-14). Electronic Thesis And Dissertation Unsyiah.
Orsini RA. (2006). Bromelain. Plastic and Reconstructive Surgery 118 Journal Vol.(7): 1640.
Prapti, dkk. (2015). Survey Demografi Kesehatan Indonesia. Jakarta : SDKI.
Rahayu R, dkk. (2015). Pengaruh Jus Nanas Terhadap Kecepatan Penurunan Tfu Dan Penyembuhan Luka Perinium Pada Wanita Post Partum. Jurnal Terpadu Ilmu Kesehatan, Volume 4, No 2,November 2015, hlm 82-196
Rukiyah, Aiyeyeh dkk. (2010). Asuhan Kebidanan Patologi. Jakarta : Trans Info Media.
Sekar. (2011). Raphanus sativus Linn http://digilib.unimus.ac.id/files.disk1/ 144.jypyumimus- gdl-dewisartin-7154-bab1.pdf.
Soedrya, Arif Prahasta.M.P. (2009). Budidaya-Usaha-P[engelolahan Agribisnis Nenas, Pustaka Grafika, Bandung.
Varney H. (2006). Buku ajar Asuhan Kebidanan Edisi 4. Jakarta: EGC.
Yurlina. (2017). berdasarkan hasil penelitiannya tentang efektifitas nanas dalam perawatan luka perineum.Jurnal Kesehatan.Vol.2.
DOI:
https://doi.org/10.31101/jkk.1035
---
Article Metrics
Abstract view : 553 times
PDF - 193 times
Cited By
Refbacks
There are currently no refbacks.
Copyright (c) 2021 Jurnal Kebidanan dan Keperawatan Aisyiyah

This work is licensed under a
Creative Commons Attribution-ShareAlike 4.0 International License
.
Indexing by: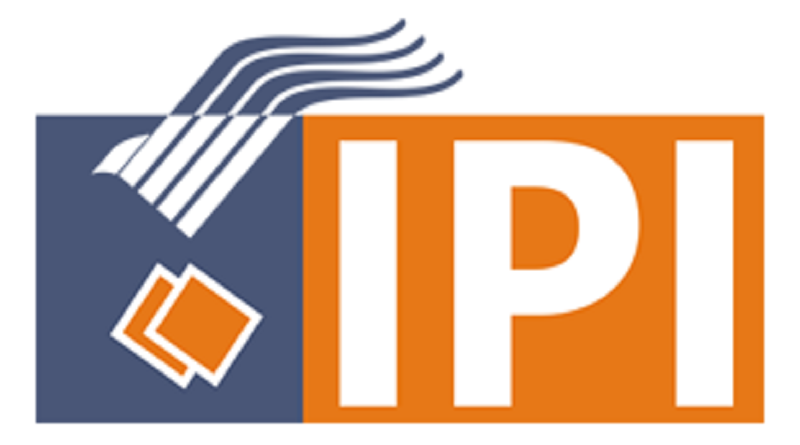 Jurnal Kebidanan dan Keperawatan 'Aisyiyah
---
Universitas 'Aisyiyah (UNISA) Yogyakarta
Kampus Terpadu: Jalan Siliwangi (Ring Road Barat) No. 63, Nogotirto, Gamping, Sleman, Yogyakarta 55292, Indonesia
Telepon: (+62274) 4469199
Fax.: (+62274) 4469204
Email: jkk@unisayogya.ac.id
---
Jurnal Kebidanan dan Keperawatan 'Aisyiyah
 is licensed under a
Creative Commons Attribution-ShareAlike 4.0 International License.
.