Title:
---
Strategi pemberdayaan kader dengan inovasi ginger hot pack untuk menurunkan tekanan darah dan kolesterol
---
Author:
---
Abstract
Studi ini bertujuan untuk merancang strategi pemberdayaan kader kesehatan melalui inovasi ginger hot pack sebagai perawatan rumah untuk menurunkan tekanan darah dan kolesterol. Penelitian ini menggunakan studi quasi eksperimen dengan desain time series. Subyek penelitian adalah kader kesehatan. Teknik pengambilan sampel dengan purposive sampling. Pelatihan kader dilaksanakan pada minggu pertama, kemudian kader mengajarkan pada klien hipertensi mengenai penggunaan ginger hot pack, dan melakukan pengukuran tekanan darah dan kolesterol pada minggu ke-2 dan ke-3. Hasil penelitian menunjukkan bahwa ada penurunan tekanan darah secara signifikan dengan nilai p=0,001. Terjadi penurunan kolesterol dengan p=0,57 tetapi tidak signifikan. Kesimpulan dalam penelitian ini adalah strategi pemberdayaan kader dengan ginger hot pack dapat menurunkan tekanan darah. 
Keywords
hipertensi; ginger hot pack; tekanan darah; kolesterol; pemberdayaan kader
References
Amirhossein Sahebkar. (2017). Views 56 CrossRef citations to date 4 Altmetric Articles Effects of quercetin supplementation on lipid profile: A systematic review and meta-analysis of randomized controlled trials. Critical Reviews in Food Science and Nutrition, 57. https://doi.org/https://www.tandfonline.com/doi/abs/10.1080/10408398.2014.948609
Anggara, D., & Prayitno, N. (2013). Faktor-Faktor Yang Berhubungan Dengan Tekanan Darah di Puskesmas Telaga Murni Cikarang Barat Tahun 2012. Dalam Mengamati Perjalanan Epidemiologi Hipertensi Di Indonesia, volume 5(1), 20–25. https://doi.org/10.1002/9781444324808.ch36
Barrera, L. (2018). High blood pressure prevention and control: From evidence to action. Colombia Medica, 49(2), 137–138. https://doi.org/10.25100/cm.v49i2.3940
El Gayar, M. H., Aboromia, M. M. M., Ibrahim, N. A., & Abdel Hafiz, M. H. (2019). Effects of ginger powder supplementation on glycemic status and lipid profile in newly diagnosed obese patients with type 2 diabetes mellitus. Obesity Medicine, 14(October 2018). https://doi.org/10.1016/j.obmed.2019.100094
Fathona, Difa, Wijaya, & Hanny, C. (2020). Kandungan gingerol dan shogaol, intensitas kepedasan dan penerimaan panelis terhadap oleoresin jahe gajah (Zingiber officinale var. Roscoe), Jahe Emprit (Zingiber officinale var. Amarum), dan Jahe Merah (Zingiber officinale var. Rubrum). Repsitory IPB. 2011 Aug. 5-6 2017. Role of the Immune System in Hypertension. http://repository.ipb.ac.id/handle/123456789/51192
Ifora, Dharma, Surya, Diken, & Darma, M. (2016). Pengaruh Pemberian Kombinasi Jahe Merah, Bawang Putih, Apel, Lemon Dan Madu Terhadap Kadar Kolesterol Total Dan Histopatologis Pembuluh Darah Aorta Jantung Tikus Putih Jantan. Jurnal Farmasi Hyegea, 8. http://jurnalfarmasihigea.org/index.php/higea/article/view/148
Jusuf, M. I., & Sudirman, A. N. (2018). PENGARUH TERAPI RENDAM AIR HANGAT DAN AIR HANGAT JAHE TERHADAP PENURUNUNAN TEKANAN DARAH PADA PASIEN HIPERTENSI DI PUSKESMAS TELAGA BIRU. Zaitun (Jurnal Ilmu Kesehatan), 6. https://journal.umgo.ac.id/index.php/Zaitun/article/view/1169
Ligia Guerrero 1, Castillo, J., Quiñones, M., Garcia-Vallvé, S., Arola, Lluis, & Gerard Pujadas, B. M. (2012). Inhibition of angiotensin-converting enzyme activity by flavonoids: structure-activity relationship studies. National Library of Medicine, 2. https://doi.org/doi: 10.1371/journal.pone.0049493
Nadia, E. A. (2020). Efek pemberian jahe terhadap tekanan darah pada pasien hipertensi. Jurnal Medika Hutama, 02(01), 343–348. https://jurnalmedikahutama.com/index.php/JMH/article/view/87
Pratama, A. Y. (2019). Family Involvement in the Treatment of Hypertensive Patients using Dunn's Health Grid: A Multiple Case Study. 13(Ichs 2018), 20–37. https://doi.org/10.2991/ichs-18.2019.5
Sari, R. P., & Rahayuningsih, H. M. (2014). PENGARUH PEMBERIAN JAHE MERAH (Zingiber Officinale Var Rubrum) TERHADAP KADAR KOLESTEROL TOTAL WANITA DISLIPIDEMIA. In Journal of Nutrition College (Vol. 3, Issue 4). https://doi.org/10.14710/jnc.v3i4.6883
Siti Rohimah. (2015). PENGARUH KOMPRES HANGAT PADA PASIEN HIPERTENSI ESENSIAL DI WILAYAH KERJA PUSKES KAHURPIAN KOTA TASIKMALAYA. Jurnal Kesehatan Bakti Tunas Husada, 13. https://doi.org/DOI: http://dx.doi.org/10.36465/jkbth.v13i1.37
Soleha, M. (2012). 75342-ID-kadar-kolesterol-tinggi-dan-faktor-fakto. Jurnal Biotek Medisiana Indonesia, 1(2), 85–92. https://doi.org/https://doi.org/10.22435/jbmi.v1i2.1531
Syagata, A. S., Rohmah, F. N., & Khairani, K. (2021). Evaluasi pelaksanaan pengukuran tinggi badan oleh kader Posyandu di Wilayah Yogyakarta Evaluation of height measurements implemented by Posyandu Cadre In Yogyakarta. Jurnal Kebidanan Dan Keperawatan 'Aisyiyah, 17(2), 195–203. https://doi.org/10.31101/jkk.2311
Wang, J., Ke, W., Bao, R., Hu, X., & Chen, F. (2017). Beneficial effects of ginger Zingiber officinale Roscoe on obesity and metabolic syndrome: a review. Annals of the New York Academy of Sciences, 1398(1), 83–98. https://doi.org/10.1111/nyas.13375
Wijaya, I. P. A. (2017). Factors Affecting Blood Pressure Increase in the Event of Hypertension Indigenous Community in Bualu. Caring, 1(04), 13–24.
World Health Organization. (2019). Noncommunicable diseases in South-East Asia.
Yandrizal, Y., Machmud, R., Noer, M., Hardisman, H., Afrizal, A., Lipoeto, N. I., Rahajeng, E., & Pramudho, P. . K. (2016). The Empowerment of Integrated Development Post of Non-Communicable Diseases in Efforts to Prevent and Control Non- Communicable Diseases. International Journal of Public Health Science (IJPHS), 5(3), 294. https://doi.org/10.11591/.v5i3.4799
Yulia Susanti, Anita, & Santoso, D. Y. A. (2021). Perilaku Cerdik Penderita Hipertensi Dimasa Pandemi Covid 19. Jurnal Keperawatan, 13(1), 61–76.
Zadeh, J. B., & Kor, N. M. (2014). Physiological and pharmaceutical effects of Ginger ( Zingiber officinale Roscoe ) as a valuable medicinal plant. European Journal of Experimental Biology, 4(1), 87–90. https://www.researchgate.net/profile/Nasroallah_Moradi_kor/publication/268226302_Physiological_and_pharmaceutical_effects_of_Ginger_(Zingiber_officinale_Roscoe)_as_a_valuable_medicinal_plant/links/5466ea6b0cf2397f7829e78a.pdf
DOI:
https://doi.org/10.31101/jkk.1705
---
Article Metrics
Abstract view : 850 times
PDF - 399 times
Cited By
Refbacks
There are currently no refbacks.
Copyright (c) 2021 Jurnal Kebidanan dan Keperawatan Aisyiyah

This work is licensed under a
Creative Commons Attribution-ShareAlike 4.0 International License
.
Indexing by: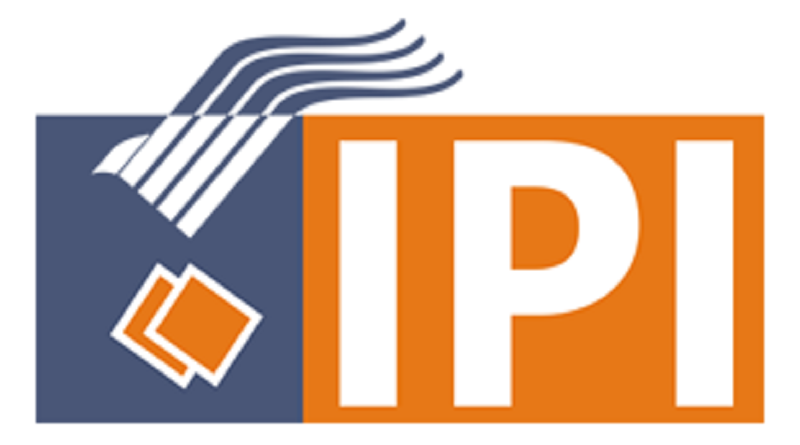 Jurnal Kebidanan dan Keperawatan 'Aisyiyah
---
Universitas 'Aisyiyah (UNISA) Yogyakarta
Kampus Terpadu: Jalan Siliwangi (Ring Road Barat) No. 63, Nogotirto, Gamping, Sleman, Yogyakarta 55292, Indonesia
Telepon: (+62274) 4469199
Fax.: (+62274) 4469204
Email: jkk@unisayogya.ac.id
---
Jurnal Kebidanan dan Keperawatan 'Aisyiyah
 is licensed under a
Creative Commons Attribution-ShareAlike 4.0 International License.
.