Title:
---
E-counseling Nutrisi Berbasis Media Sosial sebagai Upaya Menurunkan Angka Stunting
---
Author:
---
Abstract
Stunting mengancam masa depan anak Indonesia. Stunting dapat dicegah dengan pemberian nutrisi yang baik. Di era pandemic Covid-19, media sosial menjadi sarana edukasi dan konseling. Penelitian bertujuan  menganalisis pengaruh e-counseling nutrisi dengan menggunakan media sosial terhadap maternal feeding behavior pada balita usia 6-24 bulan dengan metode kuantitatif dan desain penelitian quasi experimental, non-equivalent control group with pretest and posttest. Subjek penelitian ditentukan dengan purposive sampling, kelompok kontrol (booklet) berjumlah 30 ibu dan kelompok intervensi (e-counseling) 32 ibu. Hasil penelitian menunjukan adanya perbedaan maternal feeding behavior pada anak setelah diberikan edukasi dengan booklet dan e-counseling (p-value 0,03). Intervensi e-counseling berbasis media sosial dapat meningkatkan maternal feeding behavior anak usia 6-24 bulan.
Keywords
Stunting; media sosial; edukasi; konseling, nutrisi
References
Ambarwati, R., Muis, S. F., & Susantini, P. (2013). Pengaruh konseling laktasi intensif terhadap pemberian air susu ibu (ASI) eksklusif sampai 3 bulan. Jurnal Gizi Indonesia (The Indonesian Journal of Nutrition, 2(1), 16–23. https://doi.org/10.14710/jgi.2.1
APJII (Asosiasi Penyelenggara Jasa Internet Indonesia). (2017). Profil Pengguna Internet Indonesia 2017. Diakses di https://apjii.or.id/content/read/104/348/BULETIN-APJII- EDISI22---Maret-2018
Darwati, D., Mexitalia, M., Hadiyanto, S., Hartanto, F., & Nugraheni, S. A. (2016). Pengaruh Intervensi Konseling Feeding Rules dan Stimulasi Terhadap Status Gizi dan Perkembangan Anak di Posyandu Kabupaten Jayapura. Sari Pediatri, 15(6), 377. https://doi.org/10.14238/sp15.6.2014.377-84
Habibah, U. (2019). Ekonstikultural (E-Konseling Multikultural di Era Digital. Prosiding Seminar Nasional Strategi Pelayanan Konseling Berbasis Kearifan Lokal Di Era Revolusi Industri 4.0. Kudus.
Hasrul, H., & Nurdin, S. (2020). Pengaruh pengetahuan keluarga terhadap status gizi balita. Jurnal Kebidanan Dan Keperawatan Aisyiyah, 15(2), 147–156. https://doi.org/10.31101/jkk.797
Helm, J., & Jones, R. M. (2016). Practice Paper of the Academy of Nutrition and Dietetics: Social Media and the Dietetics Practitioner: Opportunities, Challenges, and Best Practices. Journal of the Academy of Nutrition and Dietetics, 116 (11), 1825–1835. https://doi.org/10.1016/j.jand.2016.09.003
Hurlock, Elizabeth B. 2019. Psikologi Perkembangan: Suatu Pendekatan Sepanjang Rentang Kehidupan. Jakarta: Erlangga.
Ibrahim, M., Rattu, A. J., & Pangemanan, J. (2015). Hubungan antara Karakteristik Ibu dan Perilaku Ibu dengan Riwayat Pemberian Makanan Pendamping ASI ( MP-ASI ) Dini di wilayah Puskemas Atinggola Kecamatan Atinggola Kabupaten Gorontalo Utara Tahun 2014. JIKMU, 5(2), 294–301.
Kajjura, R. B., Veldman, F. J., & Kassier, S. M. (2019). Effect of Nutrition Education on Knowledge, Complementary Feeding, and Hygiene Practices of Mothers With Moderate Acutely Malnourished Children in Uganda. Food and Nutrition Bulletin, 40(2), 221–230. https://doi.org/10.1177/0379572119840214
Kemenkes RI. (2018). Buletin Jendela Data dan Informasi Kesehatan, Semester 1, ISSN 2088 – 270 X. Jakarta Selatan: Kementrian Kesehatan Republik Indonesia Pusat Data dan Informasi
Kementrian Kesehatan RI. (2018). Riskesdas 2018. Diakses di http://www.depkes.go.id/resources/download/infoterkini/materi_rakorpop_2018/Hasil%20Riskesdas%202018.pdf
Moorhead, S. A., Hazlett, D. E., Harrison, L., Carroll, J. K., Irwin, A., & Hoving, C. (2013). A new dimension of health care: Systematic review of the uses, benefits, and limitations of social media for health communication. Journal of Medical Internet Research, 15(4), 1–17. https://doi.org/10.2196/jmir.1933
Muhoozi, G. K. M., Atukunda, P., Diep, L. M., Mwadime, R., Kaaya, A. N., Skaare, A. B., Willumsen, T., Westerberg, A. C., & Iversen, P. O. (2018). Nutrition, hygiene, and stimulation education to improve growth, cognitive, language, and motor development among infants in Uganda: A cluster-randomized trial. Maternal and Child Nutrition, 14(2), 1–11. https://doi.org/10.1111/mcn.12527
Nikièma, L., Huybregts, L., Martin-Prevel, Y., Donnen, P., Lanou, H., Grosemans, J., Offoh, P., Dramaix-Wilmet, M., Sondo, B., Roberfroid, D., & Kolsteren, P. (2017). Effectiveness of facility-based personalized maternal nutrition counseling in improving child growth and morbidity up to 18 months: A cluster-randomized controlled trial in rural Burkina Faso. PLoS ONE, 12(5), 1–26. https://doi.org/10.1371/journal.pone.0177839
Notoatmodjo S. (2012). Promosi kesehatan dan ilmu perilaku. Jakarta: Rineka cipta.
Novitasari, P. D., & Wanda, D. (2020). Maternal feeding practice and its relationship with stunting in children. Pediatric Reports, 12. https://doi.org/10.4081/pr.2020.8698
Nurwulansari, F., Sunjaya, D. K., & Gurnida, D. A. (2018). Analisis Hasil Jangka Pendek Pelaksanaan Konseling Pemberian Makan Bayi Dan Anak Menggunakan Pemodelan Rasch. Gizi Indonesia, 41(2), 85. https://doi.org/10.36457/gizindo.v41i2.286
Palupi, E., & Chaiyawat, W. (2016). Factors Predicting Maternal feeding behaviors for Toddlers in Java Island, Indonesia. Journal of Health Research, 30(1), 1–8. https://doi.org/10.14456/jhr.2016.1
The World Bank. (2018). World Development Report 2016: Digital Dividends. Diakses di https://www.worldbank.org/en/publication/wdr2016
Tobey, L. N., & Manore, M. M. (2014). Social media and nutrition education: The food hero experience. Journal of Nutrition Education and Behavior, 46(2), 128–133. https://doi.org/10.1016/j.jneb.2013.09.013
Wong, C. A., Merchant, R. M., & Moreno, M. A. (2014). Using social media to engage adolescents and young adults with their health. Healthcare, 2(4), 220–224. https://doi.org/10.1016/j.hjdsi.2014.10.005
World Health Organization. (2018). Level and Trends In Child Malnutrition. Di akses di https://www.who.int/nutgrowthdb/2018-jme-brochure.pdf?ua=1
Yonatan, K dan Tri S. (2013). Faktor Yang Mempengaruhi Perilaku Ibu Dalam Pemberian Makanan Pendamping Asi Pada Bayi Umur 6 – 36 Bulan. Jurnal STIKES Volume 6, No. 1, Juli 2013 diakses di https://media.neliti.com/media/publications/210294-none.pdf
Zhang, J., Shi, L., Chen, D. F., Wang, J., & Wang, Y. (2013). Effectiveness of an educational intervention to improve child feeding practices and growth in rural China: Updated results at 18 months of age. Maternal and Child Nutrition, 9(1), 118–129. https://doi.org/10.1111/j.1740-8709.2012.00447.x
DOI:
https://doi.org/10.31101/jkk.1793
---
Article Metrics
Abstract view : 1018 times
PDF - 516 times
Cited By
Refbacks
There are currently no refbacks.
Copyright (c) 2020 Jurnal Kebidanan dan Keperawatan Aisyiyah

This work is licensed under a
Creative Commons Attribution-ShareAlike 4.0 International License
.
Indexing by: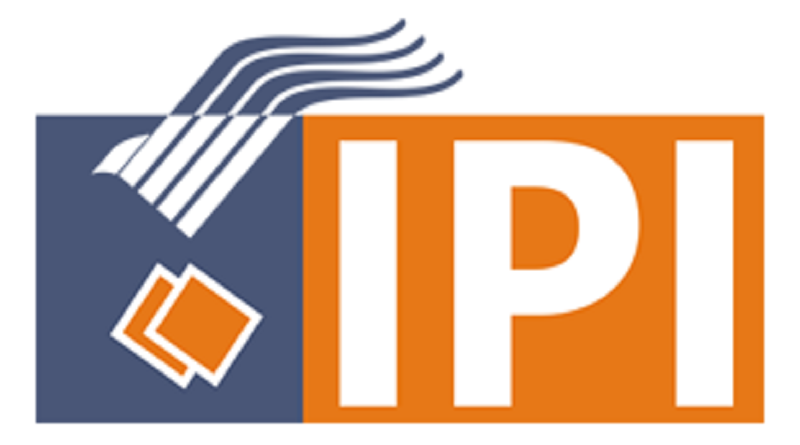 Jurnal Kebidanan dan Keperawatan 'Aisyiyah
---
Universitas 'Aisyiyah (UNISA) Yogyakarta
Kampus Terpadu: Jalan Siliwangi (Ring Road Barat) No. 63, Nogotirto, Gamping, Sleman, Yogyakarta 55292, Indonesia
Telepon: (+62274) 4469199
Fax.: (+62274) 4469204
Email: jkk@unisayogya.ac.id
---
Jurnal Kebidanan dan Keperawatan 'Aisyiyah
 is licensed under a
Creative Commons Attribution-ShareAlike 4.0 International License.
.