Title:
---
Analisis faktor-faktor yang berhubungan dengan kejadian abortus pada karyawati
---
Author:
---
Abstract
Abstract: This research aims to see a model of the provision of
breastfeeding exclusively on an employee in Institute of Health Science
'aisyiyah. A method of research is qualitative approach (in-depth
interview) that stress to non numerical analysis and analysis on the
interpretative social phenomena ..The validity of the data with the technique
of triangulation .Processing and analysis of data using a method of colaizzi
.The results of research shows a model of granting exclusive breastfeeding
employee stikes aisyiyah in by squeezing breastfeeding and the provision
of breastfeeding when abandoned by working with using a spoon or
teat. The benefits of granting exclusive breastfeeding is the baby immune.
Suggested that Stikes Aisyiyah can improve facilities and infrastructure
and providing a special room breastfeeding corner.


Keywords
abortus; causing abortion; jobs
References
Anonim. 2010. Faktor-Faktor yang Mem- pengaruhi Kehamilan. Jakarta. Diakses tanggal 21 Maret 2016.
Cunningham G, dkk. 2005. Obstetri
Williams. Volume 2, Jakarta: ECG. Gustina F. 2012. Hubungan Karakteristik I bu Hamil dengan Kejadian Abortus di RSUD Soreang Kabu- paten Bandung Periode Januari 2008- Desember 2010. Universitas Pembangunan Nasional Veteran. Halim, R. dkk. 2013. Karakteristik Pen-derita Abortus Inkompletus di RSUD DR. Pirngadi Kota Medan Tahun 2010-2011. Fakultas Kese- hatan Masyarakat Universitas Sumatera Utara.
Helgstrand S, Andersen AM. 2005. Ma- ternal Underweight and The Risk of Spontaneous Abortion. Acta Obstetricia et Gynecologica Scandinavica.
Krisnadi. 2003. Gizi dalam Reproduksi. Jakarta.
Kusniati. 2007. Hubungan Beberapa Faktor Ibu Dengan Kejadian Abortus Spo nt an (St udi Di RS IA An Ni'mah Kecamatan Wangon Kabu- paten Banyumas Januari-Juni 2007. Skripsi. Fakultas Kesehatan Ma- syarakat Universitas Diponegoro.
Leveno KJ, Cunningham FG, Gant NF, et al. 2009. Obstetri Williams: Pan- duan Ringkas. Edisi 21. Jakarta: EGC.
Mahdiyah D, dkk. 2013. Hubungan Pa- ritas dengan Kejadian Abortus di Ruang Bersalin RSUD. Dr. H. Moch. Ansari Saleh Banjarmasin. Akademi Kebidanan Sari Mulia Banjarmasin.
Manuaba IBG, 2008. Ilmu Kebidanan, Pe- nyakit Kandungan dan Keluarga Berencana untuk Pendidikan Bidan. Jakarta: ECG.
Mochtar R. 2010. Sinopsis Obstetri Jilid I. Jakarta :EGC.
Ngatimin R. 2003. Ilmu Perilaku Keseha- tan. Makasar: Yayasan PK-3.
Ruhmiatie, AN. 2010. Hubungan Usia Ibu Hamil dengan Kejadian Abortus Di RS Roemani Muhammadiyah Semarang Tahun 2009. Fakultas Ilmu Keperawatan dan Keseha- tan Program Studi Kebidanan Universitas Muhamadiyah Se- marang.
Sarwono. 2008. Ilmu Kesehatan Repro- duksi: Obstetri Patologi. Edisi 2. Jakarta: EGC.
Sianturi G. 2002. Perbaiki Gizi Secara Ber- sama. Diakses tanggal 26 Januari
Sibuea, 2008. Hubungan Pemanfaatan Bidan dengan Cakupan Pro- gram, Jakarta.
Timmreck C. 2005. Epidemiologi Suatu Pengantar Pekerjaan dan pen- didikan Sebagai Karakteristik Orang. Jakarta: EGC.
Wahyuni H. 2012. Faktor-Faktor Risiko yang Berhubungan dengan Kejadian Abortus di Wilayah Puskesmas Sungai Kakap Kabupaten Kubu Raya Kalimantan Barat Tahun 2011. Skripsi. Fakultas Kesehatan Masyarakat Universitas Indonesia.
DOI:
https://doi.org/10.31101/jkk.309
---
Article Metrics
Abstract view : 1812 times
PDF - 2230 times
Cited By
Refbacks
There are currently no refbacks.
Copyright (c) 2017 Jurnal Kebidanan dan Keperawatan Aisyiyah
Indexing by: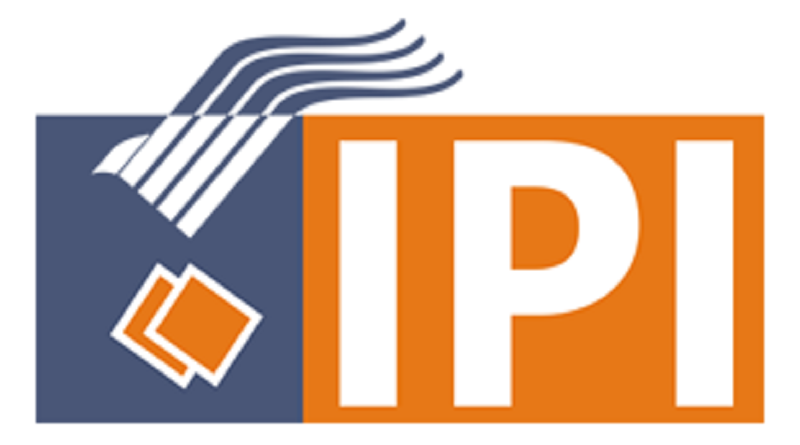 Jurnal Kebidanan dan Keperawatan 'Aisyiyah
---
Universitas 'Aisyiyah (UNISA) Yogyakarta
Kampus Terpadu: Jalan Siliwangi (Ring Road Barat) No. 63, Nogotirto, Gamping, Sleman, Yogyakarta 55292, Indonesia
Telepon: (+62274) 4469199
Fax.: (+62274) 4469204
Email: jkk@unisayogya.ac.id
---
Jurnal Kebidanan dan Keperawatan 'Aisyiyah
 is licensed under a
Creative Commons Attribution-ShareAlike 4.0 International License.
.