Title:
---
Kombinasi relaksasi otot progresif dan terapi musik tradisional Bali efektif menurunkan stres kerja petani
---
Author:
---
Abstract
Penelitian ini menggunakan desain quasy experiment pre-posttest nonequivalent control group. Responden terdiri 2 kelompok masing-masing 18 orang, diambil dengan consecutive sampling. Instrumen berupa standar operasional prosedur, lembar observasi, dan kuesioner International Stress Management Association (ISMA). Uji statistik menggunakan Wilcoxon. Terdapat penurunan mean skor stres di kelompok kontrol dan intervensi yaitu 0,50 dan 1,50. Uji bivariat pre-posttest kelompok kontrol dan itervensi yaitu p-value 0,015 dan 0,000. Uji beda posttest antar kelompok didapatkan p-value 0,630. Ada pengaruh kombinasi relaksasi otot progresif dan terapi musik tradisional Bali terhadap stress kerja petani di Tabanan Bali.
Keywords
Relaksasi otot progresif; Terapi musik; Stres kerja
References
Asiah, A., & Warsito, B. E. (2018). Pengaruh Terapi Relaksasi Otot Progresif Terhadap Stress. Jurnal Kesehatan, 9(2), 119–123. https://doi.org/10.38165/JK.V9I2.87
Chomaria, N. (2018). Bye-Bye Stress. PT Elex Media.
Djohan. (2010). Respons Emosi Musikal. Lubuk Agung.
Executive, H. and S. (2019). Work-related stress, anxiety or depression statistics in Great Britain. March. https://www.hse.gov.uk/statistics/causdis/stress.pdf
Fadlilah, S., Erwanto, R., Sucipto, A., Anita, D. C., & Aminah, S. (2020). Soak feet with warm water and progressive muscle relaxation therapy on blood pressure in hypertension elderly. Pakistan Journal of Medical and Health Sciences, 14(3), 1444–1448.
Folkman, S. (2011). Stress Questionnaire. Wellness and Self-Care Library, 0(1088103), 12. https://doi.org/10.1037/t06129-000
Hidayat, A. A., & Uliyah, M. (2014). Pengantar Kebutuhan Dasar Manusia. Salemba Medika.
Ilmi, Z. M., Dewi, I., Rasni, H., Studi, P., Keperawatan, I., Jember, U., Kalimantan, J., Kampus, N., & Boto Jember, T. (2017). Pengaruh Relaksasi Otot Progresif Terhadap Tingkat Stres Narapidana Wanita di Lapas Kelas IIA Jember (The Effect of Progressive Muscle Relaxation on Women Prisoners's Stress Levels at Prison Class IIA Jember). Pustaka Kesehatan, 5(3), 497–504. https://jurnal.unej.ac.id/index.php/JPK/article/view/6141
Jundillah, Z. N., Ahmad, L. O. A. I., & Saktiawan, L. O. (2017). Analisis Kejadian Stres Kerja Pada Perawat Di Kabupaten Konawe Kepulauan Tahun 2017. (Jurnal Ilmiah Mahasiswa Kesehatan Masyarakat), 2(6). https://doi.org/10.37887/JIMKESMAS.V2I6.2902
Mumpuni, Y., & Wulandari, A. (2010). Cara Jitu Mengatasi Stres. C. V Andi Offset.
NK Somoyani et al. (2013). Terapi Musik Klasik Dan Musik Bali Menurunkan Intensitas Nyeri Persalinan Kalai I Fase Aktif. Jurnal Skala Husada, 11(1), 18–23.
Paramita, N. S. (2019). Pengaruh Kombinasi Relaksasi Otot Progresif Dan Aromaterapi Lemon Terhadap Skor Stres Pada Mahasiswa Keperawatan Unriyo.
Potter, P. A., & Perry, A. G. (2005). Buku Ajar Fundalmental Keperawatan: Konsep, Proses, dan Praktik. ECG.
Priyoto. (2014). Konsep Manajemen Stres. Nuha Medika.
Puspita Sari, R., Pratiwi, A., Setia Sari Dosen Program, R. S., STIKes YATSI Dosen Program, K. S., & STIKes YATSI, K. (2019). Pengaruh Teknik Relaksasi Otot Progresif Terhadap Tingkat Stres Kerja Pada Staff Stikes Yatsi. Jurnal Kesehatan, 8(2), 78–87. https://doi.org/10.37048/KESEHATAN.V8I2.143
Resti, I. B. (2014). Teknik Relaksasi Otot Progresif Untuk Mengurangi Stres Pada Penderita Asma. Jurnal Ilmiah Psikologi Terapan, 2(1), 01–20. https://doi.org/10.22219/JIPT.V2I1.1766
Rizqiansyah, M. Z. A., Hanurawan, F., & Setiyowati, N. (2017). Hubungan Antara Beban Kerja Fisik Dan Beban Kerja Mental Berbasis Ergonomi Terhadap Tingkat Kejenuhan Kerja Pada Karyawan Pt Jasa Marga (Persero) Tbk Cabang Surabaya Gempol. Jurnal Sains Psikologi, 6(1), 37–42. https://doi.org/10.17977/UM023V6I12017P37-42
Saam, Z., & Wahyuni, S. (2014). Psikologi Keperawatan. Rajawali Pers.
Samura, M. D., & Sitompul, F. (2020). Analisis Faktor-Faktor Yang Mempengaruhi Stres Kerja Pada Karyawan. Jurnal Inovasi Kesehatan Masyarakat, 1(2), 52–59. https://doi.org/10.36656/JIKM.V1I2.283
Shepardson, R. L., Tapio, J., & Funderburk, J. S. (2017). Self-Management Strategies for Stress and Anxiety Used by Nontreatment Seeking Veteran Primary Care Patients. Military Medicine, 182(7), e1747–e1754. https://doi.org/10.7205/MILMED-D-16-00378
Siagian, S. (2012). Teori Motivasi dan Aplikasinya. Rineka Cipta.
Statistik, B. P. (2012). Informasi Kependudukan Indonesia 2012. https://www.bps.go.id/publication/2012/09/24/b54178dc5e6a0581a3b436ee/statistik-indonesia-2012.html
Sundram, B. M., Dahlui, M., & Chinna, K. (2016). Effectiveness of progressive muscle relaxation therapy as a worksite health promotion program in the automobile assembly line. Industrial Health, 54(3), 204–214. https://doi.org/10.2486/INDHEALTH.2014-0091
Supriadi, D., Hutabarat, E., Monica, V., & Jenderal Achmad Yani, Stik. (2015). Pengaruh Terapi Musik Tradisional Kecapi Suling Sunda Terhadap Tekanan Darah Pada Lansia Dengan Hipertensi. Jurnal Skolastik Keperawatan, 1(2), 29–35. https://doi.org/10.35974/jsk.v1i2.80
Suwartika, I., Nurdin, A., Ruhmadi, E., Politeknik, D., & Kemenkes Tasikmalaya, K. (2014). Analisis Faktor Yang Berhubungan Dengan Tingkat Stress Akademik Mahasiswa Reguler Program Studi D III Keperawatan Cirebon Poltekkes Kemenkes Tasikmalaya. Jurnal Keperawatan Soedirman, 9(3), 173–189. https://doi.org/10.20884/1.JKS.2014.9.3.612
Windyastuti, E., S-, P., & Kusuma Husada Surakarta, Stik. (2016). Pengaruh Terapi Musik Gamelan Untuk Menurunkan Skala Nyeri Pada Lansia Dengan Osteoartritis Di Panti Wredha Aisyiyah Surakarta. Jurnal Kesehatan Kusuma Husada. http://jurnal.ukh.ac.id/index.php/JK/article/view/156
Wurarah, M. L., Artur, P., Kawatu, T., Hasan, R., Fakultas, A., Universitas, K. M., Ratulangi, S., & Belakang, A. L. (2020). Hubungan antara Beban Kerja dengan Kelelahan Kerja pada Petani. Indonesian Journal of Public Health and Community Medicine, 1(2), 006–010. https://doi.org/10.35801/IJPHCM.1.2.2020.28661
DOI:
https://doi.org/10.31101/jkk.2339
---
Article Metrics
Abstract view : 308 times
PDF - 134 times
Cited By
Refbacks
There are currently no refbacks.
Copyright (c) 2021 Jurnal Kebidanan dan Keperawatan Aisyiyah

This work is licensed under a
Creative Commons Attribution-ShareAlike 4.0 International License
.
Indexing by: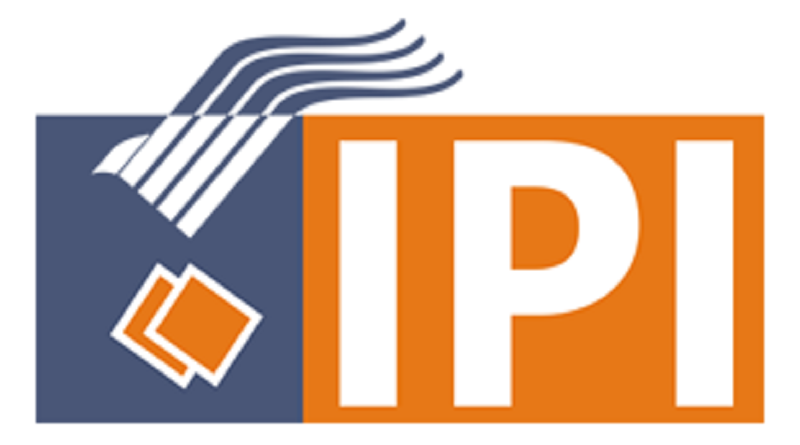 Jurnal Kebidanan dan Keperawatan 'Aisyiyah
---
Universitas 'Aisyiyah (UNISA) Yogyakarta
Kampus Terpadu: Jalan Siliwangi (Ring Road Barat) No. 63, Nogotirto, Gamping, Sleman, Yogyakarta 55292, Indonesia
Telepon: (+62274) 4469199
Fax.: (+62274) 4469204
Email: jkk@unisayogya.ac.id
---
Jurnal Kebidanan dan Keperawatan 'Aisyiyah
 is licensed under a
Creative Commons Attribution-ShareAlike 4.0 International License.
.