Title:
---
Hubungan frekuensi antenatal care dengan program persiapan persalinan dan pencegahan komplikasi
---
Author:
---
Abstract
Tujuan penelitian ini adalah untuk mengetahui hubungan frekuensi antenatal care dengan Program Persiapan Persalinan dan Pencegahan Komplikasi (P4K). Jenis penelitian kuantitatif non eksperimen. Populasi adalah ibu hamil trimester III di Kabupaten Pekalongan. Pengambilan sampel dengan cluster random sampling sejumlah 71. Analisa data dengan uji chi square. Hasil penelitian p value = 0,00 (OR: 8,40), berarti ada hubungan yang signifikan antara frekuensi ANC dengan persiapan persalinan. Ibu hamil yang tidak rutin melakukan ANC berisiko 8,40 kali kurang dalam mempersiapkan persalinannya.
Keywords
antenatal care; persiapan persalinan; pencegahan komplikasi
References
Arunda, M., Emmelin, A., & Asamoah, B. O. (2017). Effectiveness of antenatal care services in reducing neonatal mortality in Kenya: Analysis of national survey data. Global Health Action, 10(1). https://doi.org/10.1080/16549716.2017.1328796
Das, A. C. (2017). Does antenatal care reduce maternal mortality ? Mediscope, 4(1), 1–3. https://doi.org/10.3329/mediscope.v4i1.34372
Gusti, T. E., Tamtomo, D., & Murti, B. (2019). Determinants of Midwife Performance on Antenatal Care in Surakarta and Karanganyar , Central Java, 11–19.
Husna, D. A., & Sundari. (2015). Persiapan Persalinan Ibu Hamil Ditinjau dari Jumlah Persalinan dan Jumlah Kunjungan Kehamilan. Jurnal Dinamika Kesehatan, 6(1), 73–77.
Jasmawati. (2015). Hubungan Pengetahuan Ibu Hamil tentang Antenatal Care dengan Perilaku Kunjungan Pemeriksaan Kehamilan di Puskesmas, III(9).
Jekti, R. P., & Mutiatikum, D. (n.d.). PEMILIHAN PENOLONG PERSALINAN Correlation Between Ante Natal Care Compliance and Birth Attendant Selection with selection of birth attendant in those area , which consisted of obedience of ANC , age , parity , 41, 84–91.
Kuhlmann, U. (2000). [ No Title ]. Journal of Molecular Biology, 301(5), 1163–1178.
Mariani, P., Widarini, P., & Pangkahila, A. (2011). Laporan hasil penelitian Hambatan dalam implementasi program perencanaan persalinan dan pencegahan komplikasi ( P4K ) di Kabupaten Badung Barriers to the implementation of plan initiative ( P4K ) in Badung regency Pendahuluan.
Mohammed, Y., & Isa, S. (2015). Relationship of Antenatal Care with the Prevention of Maternal Mortality among Pregnant Women in Bauchi State Nigeria. IOSR Journal of Research & Method in Education (IOSR-JRME), 5(4), 35–38. https://doi.org/10.9790/7388-05423538
Ndeto, J. K., Barasa, S. O., Murigi, M. W., Keraka, M. N., & Osero, J. O. S. (2017). Utilization of individual birth plan during pregnancy and its determinants in Makueni County, Kenya. International Journal Of Community Medicine And Public Health, 5(1), 30. https://doi.org/10.18203/2394-6040.ijcmph20175759
Prasetyo, B., Damayanti, H. E., Pranadyan, R., Habibie, P. H., Romdhoni, A., & Islami, D. (2018). Maternal mortality audit based on district maternal health performance in East Java Province, Indonesia. Bali Medical Journal, 7(1), 61. https://doi.org/10.15562/bmj.v7i1.761
Mintarsih, S. (2001). PERAWATAN PADA KEHAMILAN Oleh: Sri Mintarsih, S.Kep. Ns, M. Kes Dosen AKPER PKU Muh.Surakarta.
Yeoh, P. L., Hornetz, K., & Dahlui, M. (2016). Antenatal care utilisation and content between low-risk and high-risk pregnant women. PLoS ONE, 11(3), 1–17. https://doi.org/10.1371/journal.pone.0152167
DOI:
https://doi.org/10.31101/jkk.998
---
Article Metrics
Abstract view : 1777 times
PDF - 653 times
Cited By
Refbacks
There are currently no refbacks.
Copyright (c) 2019 Jurnal Kebidanan dan Keperawatan Aisyiyah

This work is licensed under a
Creative Commons Attribution-ShareAlike 4.0 International License
.
Indexing by: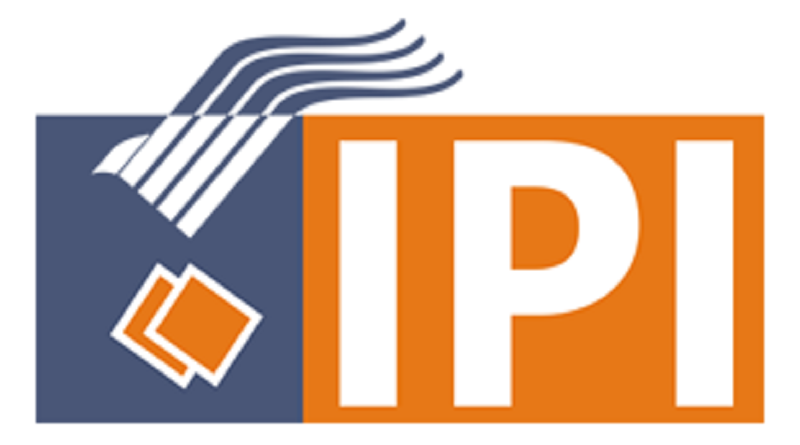 Jurnal Kebidanan dan Keperawatan 'Aisyiyah
---
Universitas 'Aisyiyah (UNISA) Yogyakarta
Kampus Terpadu: Jalan Siliwangi (Ring Road Barat) No. 63, Nogotirto, Gamping, Sleman, Yogyakarta 55292, Indonesia
Telepon: (+62274) 4469199
Fax.: (+62274) 4469204
Email: jkk@unisayogya.ac.id
---
Jurnal Kebidanan dan Keperawatan 'Aisyiyah
 is licensed under a
Creative Commons Attribution-ShareAlike 4.0 International License.
.