Title:
---
The description of early initiation breastfeeding
---
Author:
---
Abstract
Early Initiation Breastfeeding (EIB) giving a chance to improve bounding attachment between mother and her infant. Moreover, EIB help to decrease the incidence of postpartum hemorrhage, increase the continuing and period of breastfeeding. The study was conducted to describe the process of EIB in one of district hospital in Yogyakarta Province, Indonesia. A descriptive quantitative method was used to describe factors related to the process of EIB. 150 mothers who giving birth on the period of data collection were recruited as samples. The results show that the number of EIB is 44,7%. The most reason as the obedience of EIB is the limitation number of health care provider (42,86%).
Keywords
early initiation breastfeeding; giving birth; health care provider
References
Anne, R., Patrick, R., Elodie, P., & Philippe, R. (2018). Variation in Severe Postpartum Hemorrhage: A National Vignette-Based Study. Plos One.
Archana, P., Anita, B., & Amol, K. (2013). Factors Associated with Prelacteal Feeding and Timely Initiation of Breastfeeding in Hospital-Delivered Infants in India. Journal of Human Lactation.
Batt, S., Parikh, P., Kantharria, N., Dahal, A., & Parmar, R. (2012). Knowledge, Attitude and Practice of Postnatal Mothers for Early Initiation of Breastfeeding in the Obstetric Wards of A Tertiary Care Hospital of Vadodara City. National Journal of Community Medicine, 305-309.
Kemenkes. (2012). Peraturan Pemerintah (PP) No.33 Tahun 2012: Pemberian Aisr Susu Ibu Eksklusif. Diambil kembali dari Database Peraturan: https://peraturan.bpk.go.id/Home/Details/5245/pp-no-33-tahun-2012
Laili, R., Ermiati, E., & Mira, T. (2016). Process Evaluatin: Standard, Effectiveness, Efficiency and Sustainability of Maternity Nursing. Jurnal Keperawatan Padjajaran.
Muhammad, M. E., Hafiz, M. A., Zehra, N., & Haleema, H. (2013). Postpartum Hemorrhage: Causes and Management. BMC Research Notes.
PONEK, T. (2019). Panduan Rumah Sakit Sayang Ibu dan Bayi (RSSIB) RSUD Wates Tahun 2019. Yogyakarta: RSUD Wates.
Preddi, V., T, S., & D, M. (2015). Knowledge, Attitudes, and Breastfeeding Practices of Postnatal Mothers: A Cross Sectional Survey. International Journal of Health Sciences, 364-374.
Progo, D. K. (2018). Profil Kesehatan Tahun 2018 (Data 2017). Diambil kembali dari Dinas Kesehatan Kabupaten Kulon Progo: https://drive.google.com/file/d/17nK7jLrwcrfCk3mUujy9zgYPpYvUpkwz/view
Roesli, U. (2012). Inisiasi Menyusu Dini Plus ASI Eksklusif. Jakarta: Pustaka Bunda.
Victora, C. G., Bahl, R., Barros, A. J., Franca, G. V., Horton, S., Krasevec, J., . . . Rollins, N. C. (2016). Breastfeeding in the 21st Century: Epidemiology, Mechanisms, and Lifelong Effect. The Lancet, 475-490.
WHO. (2019). World Health Organization. Diambil kembali dari https://www.who.int/nutrition/bfhi/ten-steps/en/
DOI:
https://doi.org/10.31101/jkk.1163
---
Article Metrics
Abstract view : 1432 times
PDF - 536 times
Cited By
Refbacks
There are currently no refbacks.
Copyright (c) 2019 Jurnal Kebidanan dan Keperawatan Aisyiyah

This work is licensed under a
Creative Commons Attribution-ShareAlike 4.0 International License
.
Indexing by: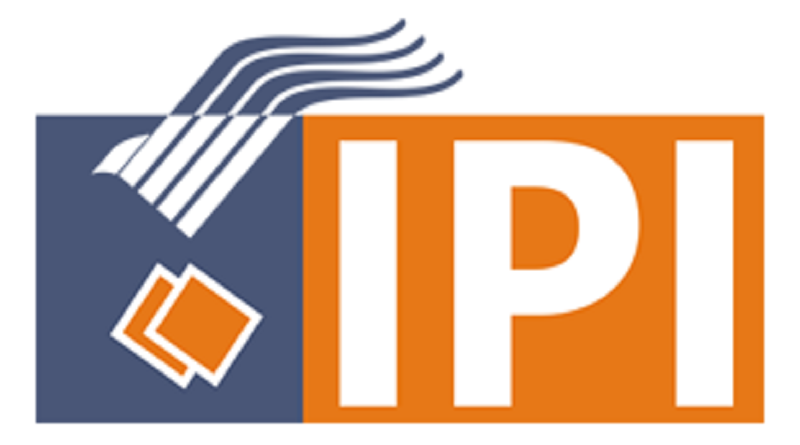 Jurnal Kebidanan dan Keperawatan 'Aisyiyah
---
Universitas 'Aisyiyah (UNISA) Yogyakarta
Kampus Terpadu: Jalan Siliwangi (Ring Road Barat) No. 63, Nogotirto, Gamping, Sleman, Yogyakarta 55292, Indonesia
Telepon: (+62274) 4469199
Fax.: (+62274) 4469204
Email: jkk@unisayogya.ac.id
---
Jurnal Kebidanan dan Keperawatan 'Aisyiyah
 is licensed under a
Creative Commons Attribution-ShareAlike 4.0 International License.
.