Title:
---
Hubungan konseling terhadap pengambilan keputusan kesertaan keluarga berencana dalam perspektif HAM di kota yogyakarta
---
Author:
---
Abstract
This research aimed to determine the relationship between the counceling given and the family planning decision in a prespective human right. This research method using Juridical sociology approach with qualitative research explanative. The results showed that the implementation of family planning counceling in human rights perspective has been conducted before the family planning service in community health centers (Puskesmas). The relevant stakeholders facilitated several program such as training for improving human resource competencies regarding with counseling and rights material. The midwives have given the family planning counceling with attention to human rights and reproductive rights after the training. The acceptor candidate, who has been given counceling, had felt better understanding to choose the contraception method and to decide using the family plannin. There was 60% patient took a decision in family planning. 
Keywords
konseling KB; pengambilan keputusan; perspektif HAM
References
Affandi B, Adriaansz G, Gunardi ER, Kusno Harni. 2014. B uku Panduan Praktis Pelayanan Kontrasepsi. Jakarta: PT Bina Pustaka Sarwono Prawirohardjo.
Anonim. 2013. Profil Hasil Pendataan Keluarga Tahun 2012. Jakarta: Direktorat Pelaporan dan Statistik BKKBN.
Creswell John W. 2013. Research Design Pendekatan Kualitatif, Kuanti- tatif, dan Mixed (terjemahan). Yogyakarta: Pustaka Pelajar.
Faisal Sanapiah. 2010. Format-Format Penelitian Sosial. Jakarta: PT Gra- findo Persada.
Irawan E, Susilowati N. 2006. Modul Pe- latihan Penggunaan ABPK da- lam KIP/Koneling KB bagi Pro- vider. Jakarta: Pusat Pelatihan Pe- gawai &Tenaga Program BKKBN.
Kusno Harni. 2011. Dukungan Ikatan Bidan Indonesia dalam Pelayanan Kelu- arga Berencana melalui Jalur Swas- ta. Workshop Peran Bidan Prak- tek Swasta Perwakilan BKKBN Daerah Istimewa Yogyakarta, 30 Mei-1 Juni 2011.
Manuaba I.B. Gde. 1998. Ilmu Kebidanan Penyakit Kandungan dan Keluar- ga Berencana untuk Pendidikan Bidan. Cetakan ke-1. Jakarta: EGC.
Prasetyo E., Riyadi E., Abdi S., Arham L., Imran. 2008. Buku Ajar Hak Asasi Manusia. Edisi Guru SMU Cet. ke-1. Yogyakarta: PUSHAM UII Yogyakarta.
Qomar N. 2013. Hak Asasi Manusia da- lam Negara Hukum Demokrasi. Jakarta: Penerbit Sinar Grafika. Soerjono Soekanto. 2008. Pengantar Pe- nelitian Hukum. Jakarta: UI Press. Sugiyono. 2010. Statistika untuk Pene-
litian. Bandung: Alfabeta.
Sunggono Bambang. 2013. Metodologi Penelitian Hukum, Jakarta: PT Raja Grafindo Persada. UripmiLia, Sujianto U, Indrawati T. 1997 Komunikasi Kebidanan, Jakarta: EGC.
Witono. 2014. Komunikasi Interpersonal Keluarga Berencana. Pelatihan Konseling bagi Bidan Perwakilan BKKBN Daerah Istimewa Yogya- karta, Mei 2014. (Makalah Work- shop/Pelatihan)
Peraturan Presiden No.61 tahun 2014 ten- tang Kesehatan Reproduksi.
Peraturan Menteri Kesehatan No.1464 tahun 2010 Bab III tentang Penye- lenggaraan Praktek Bidan.
Undang-Undang Negara Republik Indo- nesia Nomor 36 tahun 2009 Bab III bagian VI pasal 72 tentang Kese- hatan Reproduksi.
Undang-Undang Negara Republik Indo- nesia Nomor 52 tahun 2009 ten- tang Perkembangan Kependu- dukan dan Pembangunan kelu- arga.
Keputusan Menteri Kesehatan Nomor 369. tahun 2007 hal 4-5 tentang Penger- tian dan Kompetensi Bidan.
Peraturan Menteri Kesehatan Republik Indonesia No. 1464 tahun 2002 tentang Registrasi Praktek Bidan.
Undang-Undang Negara Republik Indo- nesia Nomor 39 tahun 1999 tentang Hak Asasi Manusia.
Badan Kependudukan & Keluarga Beren- cana Indonesia Mendata & Infor- masi Data 2012. Profil Pendataan Keluarga tahun 2012 (online) (http;//www.bkkbn.go.id ). Diakses 4 April 2015.
Data Statistik-Indonesia. 2010. Data Sta- tistik (online). ( http;//www. com/ content/view/919/934). Diakses 20 Mei 2010.
DOI:
https://doi.org/10.31101/jkk.120
---
Article Metrics
Abstract view : 1285 times
PDF - 842 times
Cited By
Refbacks
There are currently no refbacks.
Copyright (c) 2016 Jurnal Kebidanan dan Keperawatan
Indexing by: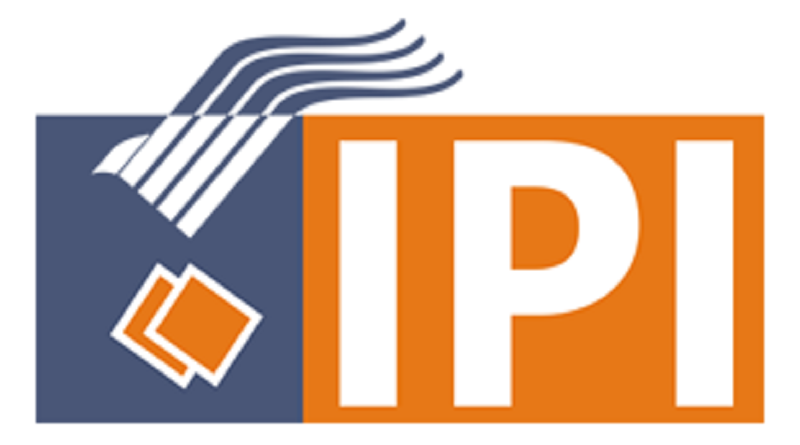 Jurnal Kebidanan dan Keperawatan 'Aisyiyah
---
Universitas 'Aisyiyah (UNISA) Yogyakarta
Kampus Terpadu: Jalan Siliwangi (Ring Road Barat) No. 63, Nogotirto, Gamping, Sleman, Yogyakarta 55292, Indonesia
Telepon: (+62274) 4469199
Fax.: (+62274) 4469204
Email: jkk@unisayogya.ac.id
---
Jurnal Kebidanan dan Keperawatan 'Aisyiyah
 is licensed under a
Creative Commons Attribution-ShareAlike 4.0 International License.
.