Title:
---
Pengaruh aromaterapi inhalasi lemon terhadap penurunan nyeri persalinan kala I fase aktif
---
Author:
---
Abstract
This research to describe the effects of lemon aromatherapy inhalation on the reduction of first stage  labor pain in the active phase. The study was a quasi-experimental with pre-test-post-test non equivalent control group design. Mann-Whitney bivariable analysis and linear regression for multivariable analysis. The result of this study was average of labor pain in aromatherapy group was  4.74 + 1.327 wich is lower  than  control group 5.79 + 1.316. Result of Mann-Whitney test is  P 0.001 < 0.05. External variables which influence the labor pain was anxiety  with  the value of P < 0.05. There is inhaled lemon aromatherapy effect on reducing first stage labor pain  in active phase.
Keywords
lemon aromatherapy inhalation; labor pain; first stage; active phase
References
Tournaire, M. & Yonneau, A. 2007. Com- plementary and Alternative appro- aches to Pain Relief During Labour (Review). Obstetrics and Depart- ment, Saint Vincent de Paul Hos- pital, University of Paris. E CAM 2007; 4 (4) 409-417.
Mander, R. 2004. Nyeri Persalinan. Ja- karta: EGC.
Smith, C.A., Collins, C.T. & Crowther, C.A. 2011. Aromatherapy for Pain Ma- nagement in Labour (Review) The Cochrane Collaboration, Pu- blishers by John Wiley&Sons, Ltd.
Cheragi, J. & Valadi, A. 2010. Effects of Anti-Noneceptive and Anti Infla- matory Component of Lemonene in Herbal Drug. Iranian Journal of Medicinal and Aromatic Plant. Vol 26.
Namazi, M., Akbari, A.S., Mojab, F., Talebi, A., Majd, H.A. & Jannesari, S. 2014. Effect of Citrus Aurantium (Bitter Orange) on the Severity of First-Stage Labour Pain. Iranian Journal of Pharmaceutical Re- search.
Dahlan M.S. 2009. Statistik untuk Kedok- teran dan Kesehatan. ed 4. Pe- nerbit Jakarta: Salemba Medika.
Potter, P. A., & Perry, A.G. Buku Ajar Fun- damental Keperawatan. 2005. (Ed. 4). Jakarta: EGC.
Puspita, A.D. 2013. Analisis Faktor yang Mempengaruhi Nyeri Persalinan
Kala I Fase Aktif di Puskesmas Mergangsang, Skripsi. Stikes 'Ai- syiyah Yogyakarta.
Tarsikah, Susanto, H. & Sastramihardja, H.S. 2012. Penurunan Nyeri Per- salinan Primigravida Kala I Fase Aktif Pasca Penghirupan Aroma- terapi Lavender di Rumah Ber- salin Kasih Ibu Tuban. Diambil dari: www.digilib.unpad.ac.id/ file=pdf/abtrak-124684.pdf.
Pillitteri, A. 2010. Maternal &Child health Nursing: Care of Childbearing & Childbearing Family. Philadel- phia, USA. Lippincott Williams & Wilkins.
Simona, L. & Marguire, S. 2008. The Pain of Labor. British Pain Society. Published by SAGE.
Purwandari, F., Rahmalia, S. & Sabrian, F. 2014. Efektifitas Terapi Aroma Lemon terhadap Penurunan Ska- la Nyeri Pasien Post Laparatomi di RS Syafira Pekanbaru.
Rosyidah, R. 2015. Pengaruh Pemberian Aromaterapi Inhalasi Neroli (Ci- trus Aurantium)terhadap Nyeri Persalinan Kala I Fase Aktif di Rumah Sakit Gresik. Tesis Univer- sitas Gajah Mada.
Medforth, J., Battersby, S., Evans, M., Marsh, B. & Walker, A. 2013. Ke- bidanan Oxford dari Bidan untuk Bidan. Jakarta: EGC.
Young, G.. 2011. Essencial Oil Pocket Reference 5th ed. Amazon: Life Science Pubhlising.
Safajou, F., Kia, P.Y., Shahnazi, M. & Nazemiyeh, H. 2013. The Effect of Lemon InhalationAromatherapy on Nausea and Vomiting of Pregnancy: A Double-Blinded, Randomized Controlled Clinical Trial. Iranian Red Crescent Medical Journal.
March 16 (3): e14360
Butje, A.B. & Shattell, M. 2008. Healing Scents: An Overview of Clinical Aromatherapy for Emotional Dis- tress. Journal of Psychosocial Nursing and Mental Health Ser- vices
.
Potts, J. 2009. Aromatherapy in Nursing Practice. Australian Nursing Jour- nal 16, 11; ProQuest Research Library pg. 55.
Lowdermilk D. L., Perry S. E., Cashion K. & Alden K., R. 2012. Maternity dan Womens Health Care. St Louis. Mosby, Inc., An Affiliate of Elsevier Inc.
DOI:
https://doi.org/10.31101/jkk.124
---
Article Metrics
Abstract view : 4439 times
PDF - 2317 times
Cited By
Refbacks
There are currently no refbacks.
Copyright (c) 2016 Jurnal Kebidanan dan Keperawatan
Indexing by: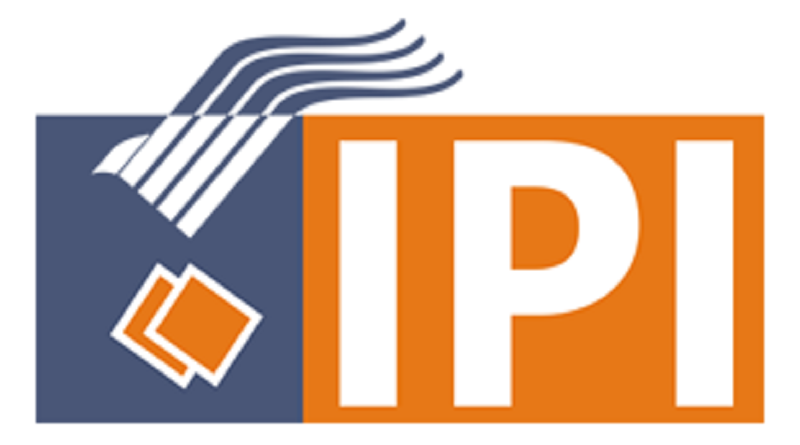 Jurnal Kebidanan dan Keperawatan 'Aisyiyah
---
Universitas 'Aisyiyah (UNISA) Yogyakarta
Kampus Terpadu: Jalan Siliwangi (Ring Road Barat) No. 63, Nogotirto, Gamping, Sleman, Yogyakarta 55292, Indonesia
Telepon: (+62274) 4469199
Fax.: (+62274) 4469204
Email: jkk@unisayogya.ac.id
---
Jurnal Kebidanan dan Keperawatan 'Aisyiyah
 is licensed under a
Creative Commons Attribution-ShareAlike 4.0 International License.
.