Title:
---
Hubungan status sosial ekonomi dengan perkembangan batita
---
Author:
---
Abstract
Abstract: This research aims to determine the relationship social
economic status (SES) and other influence factor in the last three months
due to child development. We used cross sectional design. SSE
indicators were parental level of education, montly family income,
parental work . We use identity questionnaires and stimulation of
development questionnaires, Denver II. Analysis methode by chi-squere
and logistic regression for multivariate analysis. Research showed that
the level of education and occupational status did not affect the
development of toddlers. Affecting factor the development of the
toddlers are parents income, gender, playgroup participation, stimulation.
Logistic regresion showed that playgroup participant's and gender were
dominant influence factors for child development.

Keywords
child development; socio economic status
References
Aisyah, S. 2014. Perlindungan Anak Da- lam Perspektif Fikih Al-Maun. (Mu'arif, Ed.) (I). Yogyakarta: Aksara Ananta.
Badan Pusat Statistik. 2012. Jumlah dan Persentase Penduduk Miskin Garis Kemiskinan Indeks Kedala- man Kemiskinan (P1) dan Indeks Keparahan Kemiskinan (P2) Menurut Provinsi September
Retrieved July 21, 2015, fr o m ht t p:/ /www.bps .go . id/ linkTabelStatis/view/id/1489.
Baker-Henningham, H., & Lopez Boo, F. 2010. Early Childhood Stimulation Interventions in Developing Coun- tries: A Comprehensive Literature Review. In IZA (pp. 1–71). Retrie- ved from papers2://publication/uuid/54FD61A9-84D5-4BF8-BF59- F629C6174D42
Briawan, D., & Herawat, D. T. 2008. Peran Stimulasi Orangtua Terhadap Per- kembangan Anak Balita Keluarga Miskin. Jurnal Ilmu Keluarga & Konsumen, 1(1), 63–76.
Campbell, T. F., Dollaghan, C. A. , Rockette, H. E., Paradise, J. L., Feldman, H. M., Shriberg, L. D., Kurs-lasky, M. 2003. Risk Factors for Speech Delay of Unknown Origin in 3-Year-Old Children. Child Development, 74(2), 346–
Departemen Agama Republik Indonesia (Ed.). 2010. Al-Qur'an Terjema- han dan Tafsir Perkata. Bandung: Jabal.
Dewanti, A., Widjaja, J. A., Tjandrajani, A.,& Burhany, A. A. 2012. Karak- teristik Keterlambatan Bicara di Klinik Khusus Tumbuh Kembang Rumah Sakit Anak dan Bunda Harapan Kita Tahun 2008 - 2009, 14(4), 230–234.
Freitas, T. C. B., Gabbard, C., Caçola, P., Montebelo, M. I. L., & Santos, D. C. C. 2013. Family socioeconomic status and the provision of motor affordances in the home. Brazilian Journal Of Phhysical Therapy,
(4), 319–327.
Hastuti, D., Fiernanti, D.Y. I., & Guhardja, S. 2011. Kualitas Lingkungan Pengasuhan dan Perkembangan Sosial Emosi Anak Usia Balita di Daer ah Rawan Pangan. Ilmu Keluarga Dan Konsumen, 4(1),57–65. http://doi.org/ISSN 1907-6037
Ismail, D. 2015. Global Development Delay. In Optimizing Care Of Children With Special Needs (pp. 62–68). Yo gya kar t a: Winaya Wa idya Anarawata.
Kemenkeu RI. 2012. Tinjauan Ekonomi dan Keuangan Daerah Provinsi Daerah Istimewa Yogyakarta. Daerah Istimewa Yogyakarta: kementrian keuangan Republik Indonesia dan Dirjen Perimbangan Keuangan. Retrieved from http:// ww w. d jpk. keme nk eu. g o . id / attachments/article/257/12. DI YOGYAKARTA.pdf
Kepmenkes RI. 2009. Lampiran Kep- menkes RI Nomor 128/Menkes/ SK/XII/2009,1–38.
Maimon, E., Ismail, D., & Sitaresmi, M. N. 2013. Hubungan Mengikuti Kelom- pok Bermain dan Perkembangan Anak, 15(4). Retrieved from http:// saripediatri.idai.or.id/pdfile/15-4-6.pdf
Muluk, N. B., & Anlar, B. 2014. Language development and affecting factors in 3- to 6-year-old children, 871–
ht t p://do i. o r g/1 0. 1007/
s00405-013-2567-0
Republik Indonesia. 2013. Pedoman pe- rencanaan program gerakan na- sional percepatan perbaikan gizi dalam rangka seribu hari per- tama kehidupan (Gerakan 1000
HPK). Jakarta. Retrieved from h t t p :// kg m. ba p p enas . go. id / docum e n t / d a t a d o kum en /
_DataDokumen.pdf
Rini, M. T. 2015. Hubungan Pemberian Asi Dan Stimulasi Perkembangan dengan Perkembangan Anak di Kota Yogyakarta. Universitas Gadjah Mada.
Santrock, J. W. 2007. perkembangan Anak, edisi ketujuh, jilid dua (ter- jemahan dari Child Develop- ment, eleventh edition) . ( W. Hardani, M. Rachmawati, & A. Kuswanti, Eds.) (7th ed.). Jakarta: Erlangga.
Soetjiningsih. 1995. Tumbuh Kembang Anak. (I. Ranuh, Ed.). Jakarta: EGC.
Tanuwijaya. 2002. Konsep Umum Tum- buh Kembang dalam Tumbuh Kembang A nak dan R emaja Ikatan Dokter Indonesia (1st ed.). CV Sagung Seto.
Tjandrajani, A., Dewanti, A., Burhany, A.
A., & Widjaja, J. A. 2012. Kelu- han Utama pada Keterlambatan Perkembangan Umum di Klinik Khusus Tumbuh Kembang RSAB Harapan Kita. 13(6), 373–377. Retrieved from http://saripediatri. idai.or.id/pdfile/13-6-1.pdf
DOI:
https://doi.org/10.31101/jkk.303
---
Article Metrics
Abstract view : 1307 times
PDF - 1034 times
Cited By
Refbacks
There are currently no refbacks.
Copyright (c) 2017 Jurnal Kebidanan dan Keperawatan Aisyiyah
Indexing by: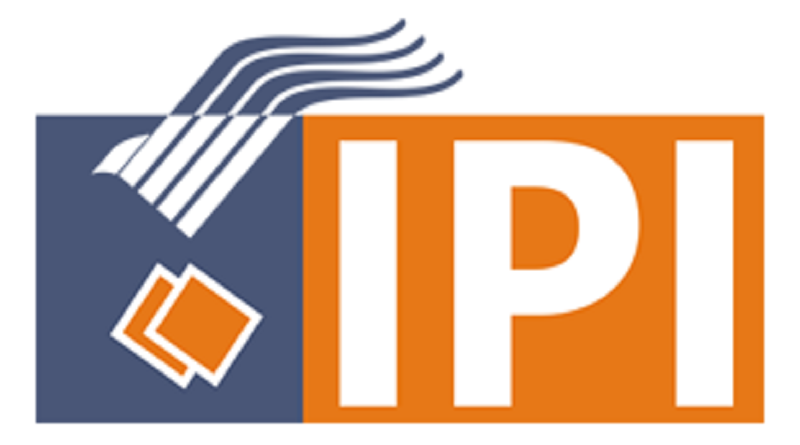 Jurnal Kebidanan dan Keperawatan 'Aisyiyah
---
Universitas 'Aisyiyah (UNISA) Yogyakarta
Kampus Terpadu: Jalan Siliwangi (Ring Road Barat) No. 63, Nogotirto, Gamping, Sleman, Yogyakarta 55292, Indonesia
Telepon: (+62274) 4469199
Fax.: (+62274) 4469204
Email: jkk@unisayogya.ac.id
---
Jurnal Kebidanan dan Keperawatan 'Aisyiyah
 is licensed under a
Creative Commons Attribution-ShareAlike 4.0 International License.
.