Title:
---
Analisis Determinan Perilaku Ibu Dalam Mengatasi Stressor Pada Anak Usia Pra Sekolah (3-6 Tahun) Terhadap Dampak Hospitalisasi
---
Author:
---
Abstract
This research use cross sectional research design. Using primary data. Result of univariate analysis from 87 respondents, it is known that the distribution of age frequency variable with young cataract is 83.9%, work variables with category work as much as 72.4%, educational variables with low educational and medium-level category as much as 54.0%, good knowledge with good category as much as 75.9%, variable attitude with positive category as much as 77.0%, while the variable behavior of mothers with category overcome the impact of hospitalization in pre school children as much as 77.0%. Results of bivariate age variable with p-value=0.062 and job variables with p-value=0.575. It is recommended that when child care is introduced with nurses and doctors who will care for it, involving parents who plays an active role in child care and shows empathy as the main approach in reducing fear due to painful procedures.
Keywords
maternal behavior in overcoming child stressor; pre-school children (3-6 Years)
References
Alliyah. 2006. Stressor pada Anak Usia Todler (1-3 tahun) terhadap Hos- pitalisasi di Paviliun Madinah RSI Siti Khadijah Palembang. Skripsi. Palembang.
Agustin, Rizwita. 2006. Faktor-Faktor yang Berhubungan dengan Ting kat Kecemasan Ibu íalam Meng- hadapi Persalinan di Instalasi Rawat Jalan Kebidanan RSMH Palembang. Skripsi. Palembang.
Hastono, Priyo Sutanto. 2007. Analisis Data. Badan Penerbit Fakultas Kesehatan Masyarakat Universitas Indonesia: Jakarta.
Hidayat, AzizAlimul. 2005. Pengantar Ilmu Ke perawata n A na k. Sa le mba Medika: Jakarta.
Kustiawan. 2015. Gambaran tingkat kece- masan orang tua terhadap hospitali- sasi anak dengan kejang demam di ruang anak bawah RSUD dr. Soe- kardjo Kota Tasikmalaya. Jurnal Kesehatan Bakti Tunas Husada.
Liana, Yunit., 2006. Peran Perawat dalam Mengatasi Tingkat Kecemasan pada Anak Toddler (1-3 tahun) di
IRNA Anak RS. Dr. Mohammad Hoesin
Palembang. Skripsi. Palembang.
Lina Madyastuti Rahayuningrum. 2015.
Hub unga n Peran Orang Tua
dengan Kecemasan Hospitalisasi Pada Anak Prasekolah. Skripsi. Program Studi Ilmu Keperawatan Fakultas Ilmu Kesehatan Univer- sitas Gresik.
Mia Audina. 2017. Hubungan Dampak Hospitalisasi Anak dengan Tingkat Kecemasan Orang Tua di IRINA E Atas RSUP PÞÎÈ. DR. R.D.
Kando u Manado. e-journal Kepera- watan (e-Kp) Vol. 5 No. 1, Febru- ari 2017. Program Studi Ilmu Ke- perawatan Fakultas Kedokteran Universitas Sam Ratulangi.
Nelson. 2009. Ilmu Kesehatan Anak. edisi
EGC: Jakarta.
Notoatmodjo, So ekidjo. 2012. Meto- dologi Penelitian Kesehatan. edisi revisi. Rineka Cipta: Jakarta.
Notoatmodjo, Soekidjo. 2012. Promosi Kesehatan: Teori dan Aplikasi. Rineka cipta: Jakarta.
Nursalam. 2010. Konsep dan Penerapan M e t odolo g i Pe nelit ian I l mu Keperawatan: Pedoman Skripsi, Tesis dan Instrumen Penelitian Keperawatan. Salemba Medika: Jakarta.
Nursalam. 2010. Asuhan Keperawatan Bayi dan Anak. Salemba Medika: Jakarta.
Ramali, Ahmad. 2003. Kamus Kedok- teran: Arti dan Keterangan Isti- lah. Cetakan ke 25. Djambatan: Jakarta.
Rinaldi. 2013. Hubungan pengetahuan dengan tingkat kecemasan ibu yang anaknya dirawat di RSUP Prof. Dr. R. D. Kandou Manado.
Rumah Sakit Muhammadiyah Palembang,
. Lap o ra n B u l anan R S
Muhammadiyah Palembang.
Rusmun. 2010. Stress, Koping dan Adap- tasi: Teori dan Pohon Masalah Kepera wa tan. Sa gung Se t o : Jakarta.
Suliswati. 2011. Konsep Dasar Kepera- watan Kesehatan Jiwa. EGC: Jakarta.
Sunaryo. 2004. Psikologi: untuk Kepera- watan. edisi ke-1. EGC: Jakarta.
Stuart. 2007. Buku Saku Keperawatan Jiwa. EGC: Jakarta.
Sinurat, Samfriati. 2015. Hubungan Peran Serta Orang Tua dengan Dam- pak Hospitalisasi pada Anak Usia Prasekolah di Ruangan Sa nt a T he resia Ru ma h S ak it Santa Elisabeth Medan.
Supartini, Yupi. 2010. Konsep Kepera- watan Anak. EGC: Jakarta.
Potter. 2005. Fundamental Keperawatan. EGC: Jakarta.
Whaley, L.F & Won., 2009. Nursing Car of Infant and Children. St. Louis, Mosby Year Book.
Wo ng , D. L. 20 10 . Pedoman Klinis Keperawatan Pediatrik. EGC: Jakarta.
DOI:
https://doi.org/10.31101/jkk.401
---
Article Metrics
Abstract view : 1395 times
PDF - 723 times
Cited By
Refbacks
There are currently no refbacks.
Copyright (c) 2018 Jurnal Kebidanan dan Keperawatan Aisyiyah

This work is licensed under a
Creative Commons Attribution-ShareAlike 4.0 International License
.
Indexing by: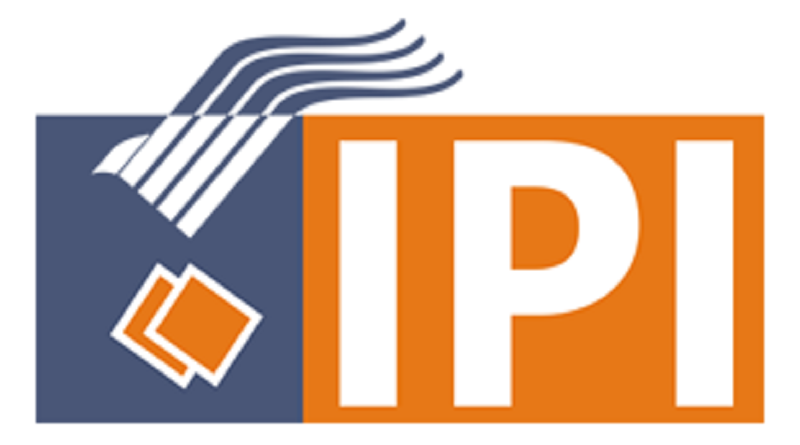 Jurnal Kebidanan dan Keperawatan 'Aisyiyah
---
Universitas 'Aisyiyah (UNISA) Yogyakarta
Kampus Terpadu: Jalan Siliwangi (Ring Road Barat) No. 63, Nogotirto, Gamping, Sleman, Yogyakarta 55292, Indonesia
Telepon: (+62274) 4469199
Fax.: (+62274) 4469204
Email: jkk@unisayogya.ac.id
---
Jurnal Kebidanan dan Keperawatan 'Aisyiyah
 is licensed under a
Creative Commons Attribution-ShareAlike 4.0 International License.
.