Title:
---
Studi Kualitatif: Persepsi Ibu yang Tinggal dengan Nenek Mengenai ASI
---
Author:
---
Abstract
Dalam mendapatkan informasi mengenai ASI ibu tidak hanya memperoleh dari tenaga kesehatan, ketika para ibu ditanya tentang sumber utama informasi mereka tentang menyusui mayoritas menyatakan bahwa sumber utama adalah keluarga mereka (khususnya nenek). Tujuan dari penelitian ini adalah untuk mengkaji secara mendalam persepsi ibu yang tinggal dengan nenek mengenai ASI. Penelitian ini merupakan studi kualitatif dengan pendekatan fenomenologi. Penelitian ini dilakukan di wilayah kerja Puskesmas Ngoresan, Jebres, Surakarta. Pengumpulan data dengan teknik wawancara mendalam, analisa data menggunakan analisis tematik. Hasil penelitian dibagi menjadi lima tema yaitu pengertian ASI, manfaat ASI, cara pemberian ASI, inisiasi menyusu dini dan riwayat pemberian ASI.
Keywords
Persepsi; Ibu yang tinggal dengan nenek; Ibu yang tinggal dengan mertua; Ibu yang tinggal dengan ibu kandung; ASI
References
Creswell, J. W. (2019). Research design : pendekatan metode kualitatif, kuantitatif, dan campuran. 4th edn. Yogyakarta: Pustaka Pelajar.
Emmott, E. H. and Mace, R. (2015). Practical support from fathers and grandmothers is associated with lower levels of breastfeeding in the UK Millennium Cohort Study, PLOS ONE. Edited by T. Raju, 10(7), p. e0133547. doi: 10.1371/journal.pone.0133547.
Ferreira, T. D. M. et al. (2018). Influence of grandmothers on exclusive breastfeeding: cross-sectional study, Einstein (São Paulo), 16(4), p. eAO4293. doi: 10.31744/einstein_journal/2018AO4293.
Fikawati, S. and Syafiq, A. (2009). Penyebab keberhasilan dan kegagalan praktik pemberian ASI eksklusif, Kesehatan masyarakat nasional, 4, pp. 120–131.
Gunawan, I. (2016). Metode penelitian kualitatif teori dan praktik. 1st edn. Edited by Suryani. Jakarta: Bumi Aksara.
Gupta, M. L. et al. (2015). Grandmothers as gatekeepers? The role of grandmothers in influencing health-seeking for mothers and newborns in rural northern Ghana, Global Public Health, 10(9), pp. 1078–1091. doi: 10.1080/17441692.2014.1002413.
Hervilia, D., Dhini and Munifa. (2016). Pandangan Sosial Budaya terhadap ASI eksklusif di wilayah Panarung Palangkaraya, Indonesian Journal of Human Nutrition, 3(1), pp. 63–70.
Houghtaling, B. et al. (2018). Grandmother and health care professional breasthfeeding perspectives provide opportunities for health promotion in an America Indian community, Social Science & Medicine. Elsevier Ltd. doi: 10.1016/j.socscimed.2018.05.017.
Ikatan Dokter Anak Indonesia. (2014). Memerah dan Menyimpan Air Susu Ibu (ASI).
Karmacharya, C. et al. (2017). Grandmothers' knowledge positively influences maternal knowledge and infant and young child feeding practices, Public Health Nutrition, 20(12), pp. 2114–2123. doi: 10.1017/S1368980017000969.
Lincoln, Y. S. and Guba, E. G. (1986). But is it rigorous? trustworthiness and authenticity in naturalistic evaluation, Jossey-Bass And The American Evaluation Association, 1986(30), pp. 73–84. doi: 10.1002/ev.1427.
Liu, J. et al. (2013). Social and demographic determinants for breastfeeding in a rural, suburban and city area of South East China, Contemporary Nurse, 45(2), pp. 234–243. doi: 10.5172/conu.2013.45.2.234.
Mason, M. (2010). Sample size and saturation in PhD studies using qualitative interviews, Forum Qualitative Sozialforschung / Forum: Qualitative Social Research, 11(3). doi: 10.17169/FQS-11.3.1428.
Me, M. et al. (2016). Barriers to exclusive breastfeeding in the Ayeyarwaddy Region in Myanmar: Qualitative fi ndings from mothers , grandmothers , and husbands, Appetite. Elsevier Ltd, 96, pp. 62–69. doi: 10.1016/j.appet.2015.08.044.
Moleong, L. J. (2017). Metodologi penelitian kualitatif. 36 Revisi. Bandung: PT. Remaja Rosdakarya.
New South Wales Ministry of Health. (2016). Breastfeeding your baby.
Nuzrina, R., Roshita, A. and Basuki, D. N. (2016). Factors affecting breastfeeding intention and its continuation among urban mothers in West Jakarta: A follow-up qualitative study using critical point contact for breastfeeding', Asia Pacific Journal of Clinical Nutrition. HEC Press, 25, pp. S43–S51. doi: 10.6133/apjcn.122016.s10.
Palinkas, L. A. et al. (2016). Purposeful sampling for qualitative data collection and analysis in mixed method implementation research, adm policy ment health, 42(5), pp. 533–544. doi: 10.1007/s10488-013-0528-y.Purposeful.
Peraturan Pemerintah Republik Indonesia. (2012). PP RI Nomor 33 Tahun 2012 tentang pemberian Air Susu Ibu Eksklusif.
Porta, F. et al. (2015). Genealogy of breastfeeding, Eur J Pediatr. doi: 10.1007/s00431-015-2605-6.
Radwan, H. and Sapsford, R. (2016). Maternal perceptions and views about breastfeeding practices among emirati mothers, Food and Nutrition Bulletin, 37(1), pp. 73–84. doi: 10.1177/0379572115624289.
Scelza, B. A. and Hinde, K. (2019). Crucial contributions: a biocultural study of grandmothering during the perinatal period, Human Nature. Springer. doi: 10.1007/s12110-019-09356-2.
Sugiarti, E., Zulaekah, S. and Puspowati, D. (2011). Faktor-faktor yang berhubungan dengan pemberian ASI eksklusif di Kecamatan Karangmalang Kabupaten Sragen, Kesehatan, 4, pp. 195–206.
Susiloretni, K. A. et al. (2013). The effectiveness of multilevel promotion of exclusive breastfeeding in rural Indonesia, 28(2), pp. e44–55. doi: 10.4278/ajhp.120425-QUAN-221.
Thet, M. M. et al. (2016). Barriers to exclusive breastfeeding in the Ayeyarwaddy Region in Myanmar: Qualitative findings from mothers, grandmothers, and husbands', Appetite, 96, pp. 62–69. doi: 10.1016/j.appet.2015.08.044.
UNICEF. (2018). Breastfeeding: A mother's gift, for every child. UNICEF.
Zakar, R. et al. (2018). Exploring parental perceptions and knowledge regarding breastfeeding practices in Rajanpur, Punjab Province, Pakistan', International Breastfeeding Journal. BioMed Central Ltd., 13(1). doi: 10.1186/s13006-018-0171-z.
DOI:
https://doi.org/10.31101/jkk.1283
---
Article Metrics
Abstract view : 1329 times
PDF - 574 times
Cited By
Refbacks
There are currently no refbacks.
Copyright (c) 2020 Jurnal Kebidanan dan Keperawatan Aisyiyah

This work is licensed under a
Creative Commons Attribution-ShareAlike 4.0 International License
.
Indexing by: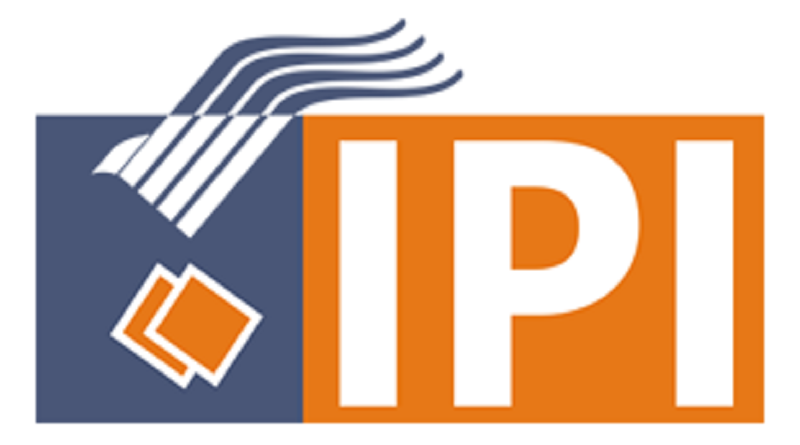 Jurnal Kebidanan dan Keperawatan 'Aisyiyah
---
Universitas 'Aisyiyah (UNISA) Yogyakarta
Kampus Terpadu: Jalan Siliwangi (Ring Road Barat) No. 63, Nogotirto, Gamping, Sleman, Yogyakarta 55292, Indonesia
Telepon: (+62274) 4469199
Fax.: (+62274) 4469204
Email: jkk@unisayogya.ac.id
---
Jurnal Kebidanan dan Keperawatan 'Aisyiyah
 is licensed under a
Creative Commons Attribution-ShareAlike 4.0 International License.
.