Title:
---
Fungsi Seksual Wanita Menopause yang Melakukan Orhiba Kombinasi Kegel Exercise: Studi Pengukuran Skor FSFI
---
Author:
---
Abstract
Wanita menopause sering mengalami keluhan pada fungsi seksualnya, untuk mengatasi itu dapat dilakukan senam orhiba kombinasi dengan kegel. Tujuan penelitian, untuk mengetahui fungsi seksual wanita menopause yang melakukan orhiba kombinasi kegel exercise. Metode penelitian menggunakan post test kontrol only group design dengan total 54 responden. Dari hasil analisis data menggunakan independent- t test, taraf kemaknaan α = 0.05, didapatkan hasil P=0.000, menunjukan bahwa ada peningkatan fungsi seksual antara kelompok kontrol dengan kelompok intervensi (orhiba maupun kombinasi dengan kegel).Wanita menopause wajib melakukan kombinasi senam orhiba dan kegel secara rutin dan teratur, untuk mendapatkan fungsi seksual yang lebih baik saat masa menopause.
Keywords
Fungsi seksual; Menopause; Orhiba kombinasi kegel
References
Andini, D. (2014). Hubungan lama menopause dengan kejadian disfungsi seksual pada wanita menopause di posyandu lansia wilayah kerja puskesmas panjang bandar lampung. Universitas Lampung.
Arini, L. A. (2018). Kualitas Hidup Menopause yang Rutin Melakukan Latihan Fisik Orhiba: Studi Pengukuran Menggunakan Kuisioner WHOQOL-BREF. Seminar Nasional Riset Inovatif, 27–35. Universitas Pendidikan Ganesha.
Cabral, P. ., Canario, A. ., Spyrides, M. ., Uchoa, S. ., Junior, J. ., Giraldo, P. ., & Goncalves, A. . (2014). Physical Activity And Sexual Function In Middle-Aged Women. Rev Assoc Med Bras, 60(1), 47–52.
Faubion, S. S., & Rullo, J. E. (2015). Sexual Dysfunction in Women: A Practical Approach. American Family Physician, 92(4), 281–288.
Hartati, Multazim, A., & Asrini, A. (2018). Fungsi seksual perempuan menopause dikota Makassar tahun 2018. Al-Sihah : Public Health Science Journal, 10(1), 40–48.
Henzel, H., Berzins, K., & Langford, J. (2017). Provoked vestibulodynia: Current perspectives. Int J Womens Health, 11, 631–642.
Howard, F. M. (2010). Pelvic pain: diagnosis and management. St. Louis: Mosby Inc.
Jafaarpour, M., Khanf, A., Khajavikhan, J., & Suhrabi, Z. (2013). Female Sexual Dysfunction: Prevalence And Risk Factors. Journal of Clinical and Diagnostic Research, 7.
Koeryaman, & Ermiati. (2018). Adaptasi gejala perimenopause dan pemenuhan kebutuhan seksual wanita usia 50-60 tahun. MEDISAINS: Jurnal Ilmiah Ilmu-Ilmu Kesehatan, 16(1), 21–30.
Malintang, M., Kusumawati, E., & Damayanti, F. (2016). Aktivitas seksual wanita perimenopause di Kelurahan Bangetayu Wetan Kota semarang Tahun 2015. Jurnal Kebidanan, 5(1), 1–4.
Mckhann, G. M. (2010). Keep Your Brain Young. Yogyakarta: Media Pressindo.
Nazarpour, S., Simbar, M., Ramezani Tehrani, F., & Alavi Majd, H. (2017). Effects of Sex Education and Kegel Exercises on the Sexual Function of Postmenopausal Women: A Randomized Clinical Trial. Journal of Sexual Medicine, 14(7), 959–967. https://doi.org/10.1016/j.jsxm.2017.05.006
Nina, M. (2013). Menopause akhir siklus menstruasi pada wanita di usia pertengahan. Yogyakarta: Nuha Medika.
Palupi, P., A., Y., & Imami, N. R. (2013). Pengalaman Seksualitas Perempuan Menopause. Jurnal Keperawatan Indonesia, 16(1), 1–10.
Pangkahila, W. (2014). Seks dan Kualitas Hidup. Jakarta: PT Kompas Media Nusantara.
Pérez-Herrezuelo, I., Aibar-Almazán, A., Martínez-Amat, A., Fábrega-Cuadros, R., Díaz-Mohedo, E., Wangensteen, R., & Hita-Contreras, F. (2020). Female sexual function and its association with the severity of menopause-related symptoms. International Journal of Environmental Research and Public Health, 17(19), 1–13. https://doi.org/10.3390/ijerph17197235
Pourkhiz, Z., Mohammad-Alizadeh-Charandabi, S., Mirghafourvand, M., Haj-Ebrahimi, S., & Ghaderi, F. (2017). Effect of pelvic floor muscle training on female sexual function during pregnancy and postpartum: A randomized controlled trial. Iranian Red Crescent Medical Journal, 19(10). https://doi.org/10.5812/ircmj.63218
Prastiwi, E. ., Niman, S., & Susilowati, Y. . (2017). Pengaruh Penggunaan Lubrikan Terhadap Peningkatan Fungsi Seksual Pada Wanita Menopause Di RW 01 Desa Pakuhaji Kecamatan Ngamprah Bandung. Ejournal Stikes Borromeus, 15–20.
Purnamasari, D., Nanik, S., & Margono. (2014). Aktivitas Seksual Lansia. Jurnal Ilmu Kebidanan, 2(2), 78–89.
Razzak, Z. A., Khan, A. A., & Farooqui, S. I. (2019). Effect of aerobic and anaerobic exercise on estrogen level, fat mass, and muscle mass among postmenopausal osteoporotic females. International Journal of Health Sciences, 13(4), 10–16. Retrieved from http://www.ncbi.nlm.nih.gov/pubmed/31341450
Sacomori, C., Virtuoso, J., Kruger, A., & Cardoso, F. (2015). Pelvic floor muscle strength and sexual function in women. Fisioterapia Em Movimento, 28(4), 657–665.
Sekarwana, N., Vita, M. T., & Ruri, Y. A. (2014). Hubungan Antara Sindrom Menopause dengan Kualitas Hidup Perempuan Menopause di Puskesmas Sukahaji Kabupaten Majalengka. Buletin Penelitian Kesehatan, 42(3), 171–184.
Sobhgol, S. S., Priddis, H., Smith, C. A., & Dahlen, H. G. (2019). The Effect of Pelvic Floor Muscle Exercise on Female Sexual Function During Pregnancy and Postpartum: A Systematic Review. Sexual Medicine Reviews, Vol. 7, pp. 13–28. https://doi.org/10.1016/j.sxmr.2018.08.002
Stanton, A. M., Handy, A. B., & Meston, C. M. (2018). The Effects of Exercise on Sexual Function in Women. Sexual Medicine Reviews, Vol. 6, pp. 548–557. https://doi.org/10.1016/j.sxmr.2018.02.004
Sturdee, D. W., & Panay, N. (2010). Rekomendasi penanganan atrofi vagina perempuan postmenopause.
Tonika, V. (2016). Hubungan antara kepuasan seksual dengan kecemasan terhadap menopause.
Utami, B., Setyowati, H., & Wijayanti, K. (2015). Pengaruh latihan kegel terhadap gairah seksual istri pada masa menopause di Desa Banyu Biru Kecamatan Dukun Kabupaten Magelang. Jurnal Keperawatan Maternitas, 3(1).
Wahyuni, S., & Rahayu, T. (2016). Fungsi Sexual Perempuan Pada Masa Menopause Di Wilayah Kecamatan Ngampel Kabupaten Kendal Jawa Tengah. MUSWIL IPEMI Jateng. Jawa Tengah.
Wahyuni, S., & Rahayu, T. (2017). Efektifitas Endorphin Massage Terhadap Fungsi Seksual Perempuan Pada Masa Menopause. Jurnal Kebidanan dan
Keperawatan, Vol.13(1). pp. 88-94.
DOI:
https://doi.org/10.31101/jkk.1631
---
Article Metrics
Abstract view : 756 times
PDF - 450 times
Cited By
Refbacks
There are currently no refbacks.
Copyright (c) 2020 Jurnal Kebidanan dan Keperawatan Aisyiyah

This work is licensed under a
Creative Commons Attribution-ShareAlike 4.0 International License
.
Indexing by: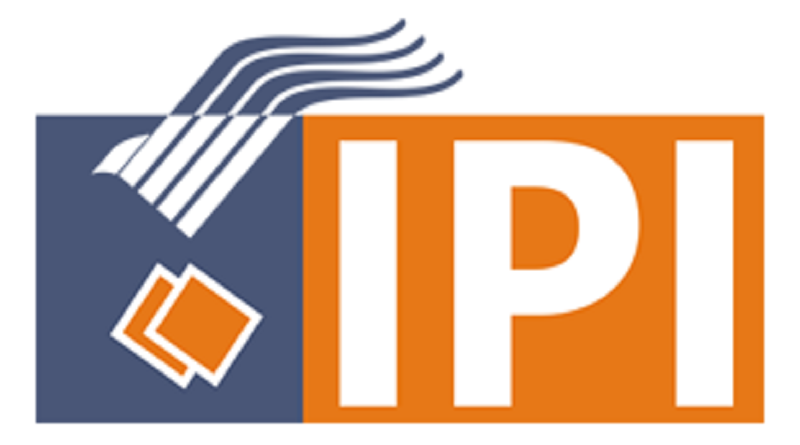 Jurnal Kebidanan dan Keperawatan 'Aisyiyah
---
Universitas 'Aisyiyah (UNISA) Yogyakarta
Kampus Terpadu: Jalan Siliwangi (Ring Road Barat) No. 63, Nogotirto, Gamping, Sleman, Yogyakarta 55292, Indonesia
Telepon: (+62274) 4469199
Fax.: (+62274) 4469204
Email: jkk@unisayogya.ac.id
---
Jurnal Kebidanan dan Keperawatan 'Aisyiyah
 is licensed under a
Creative Commons Attribution-ShareAlike 4.0 International License.
.